Tightly rolled leaves which produce a unique aroma and a fresh, smooth flavour.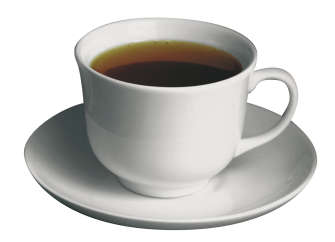 Brewing the perfect cup
Fill your kettle with fresh cold water
Never from the hot tap or pre-boiled water.

---
Bring the kettle to the boil.
Off the boil for green / white & herbal infusions

---
Warm the tea pot before brewing.
Extraction of flavour from the tea leaves becomes more rapid when a good constant temperature is maintained.

---
Use fresh good quality loose leaf teas.
Tea bags can also be used in a pot.
You can use finely cut leaf blended teas or for the more adventurous a larger leaf speciality tea for a more unique subtle flavour.

---
Allow tea to brew for 3-5 Minutes.
Brewing time changes depending on leaf size and type of tea being brewed. 3–5 Minutes is optimal for most teas (2-3 Minutes for most green teas). Over this time and Tannins will be released giving your brew and bitter flavour.

---
Stir the tea in the pot once or twice while it is brewing.
You can produce a superior flavour even by using tea bags in a pot. A 2–3 cup size tea bag would be the best to use for a small pot. Brewing time then would be recommended to 3–5 Minutes.
It is recommended to have a tea pot that uses an internal strainer. In this way you can remove the leaves easily from the tea from your brew to stop stewing.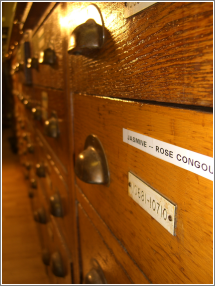 Green Tea (Unfermented)

As soon as the leaves have been plucked, they are laid out to dry and then heat treated to halt fermentation. In some cases the leaves are steamed to prevent the fermentation process. The teas may then be rolled and broken to produce various leaf sizes. Green teas should never be drunk with milk.

---
Oolong Tea (Semi-fermented)
These teas are allowed to ferment for a specified period of time (which differs for China and Formosan teas) before the process is halted. Oolong teas are always whole leaves and again, should not be drunk with milk.

---
Black Tea (fermented)
The most popular method of manufacture, black teas are allowed to fully ferment to produce the strongest flavour and colour. The leaf sizes are usually graded as follows:

---
Orange Pekoe and Flowery Orange Pekoe (OP & FOP)
The largest leaf size of black teas, made from the end bud and first leaf of each shoot. These teas have the lightest and most delicate flavour of black teas.
---
Tippy Golden Flowery Orange Pekoe (TG FOP)
FOP teas with golden tips. (from the golden buds)
---
Finest Tippy Golden Flowery Orange Pekoe (FTG FOP1)
Very high quality FOP tea

---
Broken Orange Pekoe (BOP)
A smaller leaf size than FOP, it may similarly be further characterised as GBOP (Golden BOP) and TGBOP (Tippy Golden BOP).

---
Fine Leaf Fannings
The smallest leaf size that produces the most strength and colour.

---
China
China tea is not usually graded. All our China teas are of the highest Orange Pekoe variety.

---