A herbal tea that's caffeine free and made from dried flowers that are native to South East Asia. It has been used for centuries across Thailand and Vietnam as both a drink and a dye.
Brew with hot or warm water (approx. 2 – 3 grams per pot) for at least five minutes to produce a vibrant blue liquor, which turns a vivid purple colour with the addition of lemon juice.
It's flavour is woody, earthy and floral with underlying sweet garden pea notes. Delicious on its own or with the addition of honey and lemon, it also makes a delightful homemade "magic" lemonade – brew, chill and add sugar, pour over ice and watch the blue colour transform into purple as you add a squeeze of lemon juice!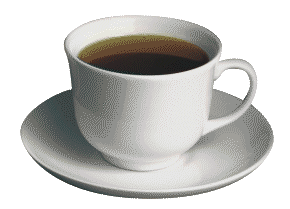 Brewing the perfect cup
---
Fill your kettle with fresh cold water
Never from the hot tap or pre-boiled water.

---
Bring the kettle to the boil.
Off the boil for green / white & herbal infusions

---
Warm the tea pot before brewing.
Extraction of flavour from the tea leaves becomes more rapid when a good constant temperature is maintained.

---
Use fresh good quality loose leaf teas.
Tea bags can also be used in a pot.
You can use finely cut leaf blended teas or for the more adventurous a larger leaf speciality tea for a more unique subtle flavour.

---
Allow tea to brew for 3-5 Minutes.
Brewing time changes depending on leaf size and type of tea being brewed. 3–5 Minutes is optimal for most teas (2-3 Minutes for most green teas). Over this time and Tannins will be released giving your brew and bitter flavour.

---
Stir the tea in the pot once or twice while it is brewing.
You can produce a superior flavour even by using tea bags in a pot. A 2–3 cup size tea bag would be the best to use for a small pot. Brewing time then would be recommended to 3–5 Minutes.
It is recommended to have a tea pot that uses an internal strainer. In this way you can remove the leaves easily from the tea from your brew to stop stewing.