Fairtrade Coffee - 500g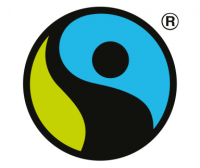 Named after Astraea, the Greek goddess of justice, purity and precision, this fully Fairtrade certified coffee is a blend of Arabica coffees from Colombia and Brazil. Roasted medium-dark, its flavour profile evokes notes of walnut, milk chocolate, praline and jasmine with a hint of lime acidity. Suitable for all forms of brewing.
Our Standard pack is 500g which we offer great quantity discount on. We are now offering 250g when 500g is just too much.
YOU MAY ALSO LIKE THESE COFFEES
  YOU MAY ALSO LIKE THESE TEAS